HONK
Our show in 2010 was HONK ! The story of the Ugly duckling.The show was held at Heywood Civic Centre in October 2010 and was the last show with my Sister in the Youth section at Heywood.
I didn't get a part this show, too big for the little kid parts too small role but played several roles within the chorus/ensensemble
There are a couple of pictures from our rehearsals I pixelated the faces as I didnt want to upload anyones face who might get offended.
See you late
Alfie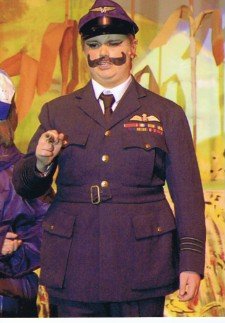 To the left is my brother George
He played the part of
Wing Commander Grey Lagg- A pompus but well meaning Goose!
To the right are the domesticated odd couple.
The stuck up cat Queenie (played by Alice) and the 'clingy' chicken Lowbutt (played by Rachel)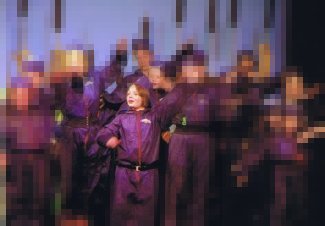 Here I am in Wing Commander Grey Lagg's squadren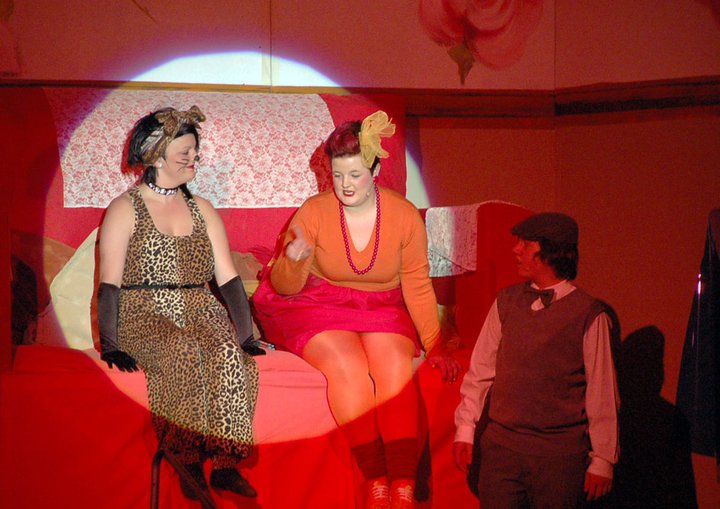 Alice as Queenie and Rachel as Lowbut- Natural comediens!